Lady Gaga Exposed In New Pictures In Red See-Through Lace Bodysuit (Photos)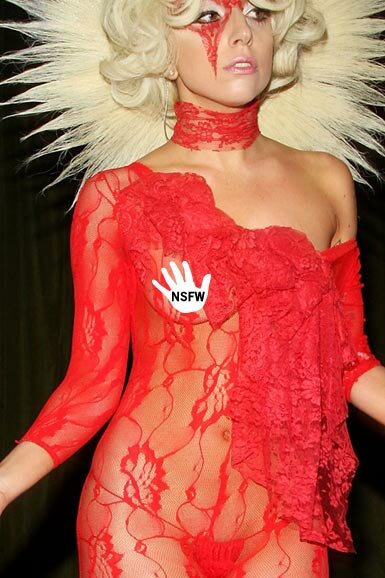 Lady Gaga reveals us her latest nipple exposure. Lady GaGa wore one of her outrageous unique outfits while performing at the launch of V61 hosted by V Magazine this week in which she wore a red see-through lace outfit with a red bikini bottom underneath.

The red lace is hot, but you would have to question the lace around her eye and the hairstyle. If Lady Gaga toned those two down, she would definitely be hot in fashion and of course it would compliment her great voice.
Until then, we'll just have to accept her fashion statements and her nipple slips.
In other news, Lady GaGa and Kanye West were expected to be co-headlining 'Fame Kills' tour starting Nov. 10, running through Jan. 24, however the dates have not been confirmed and according to reports the dates that were once listed on Ticketmaster hace suddenly started disappearing.
See more photos of Lady Gaga in her red sexy see-through lace outfit.