Khloe Kardashian Goes Braless In See-Through With Lamar Odom (Photos)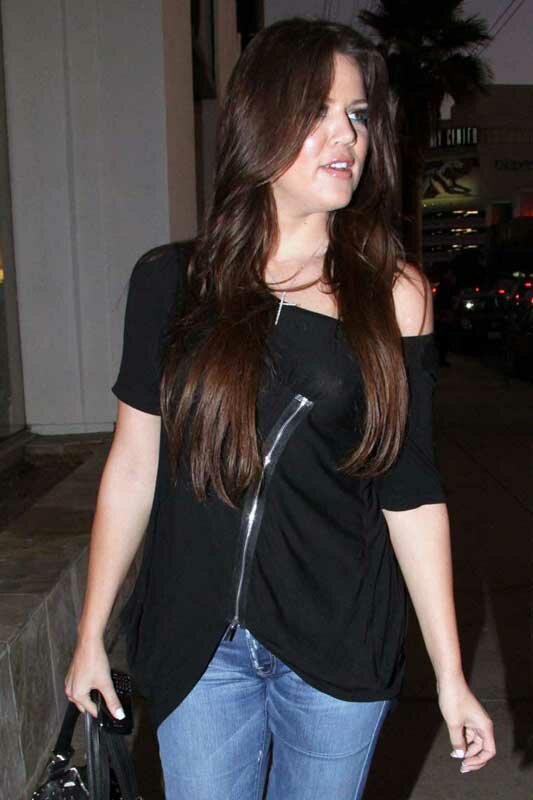 Khloe Kardashian of 'Keeping Up With The Kardashians' and 'Kourtney & Khloé Kardashian Take Miami' and her new NBA toy Lamar Odom of the Lakers just happened to be out for a night on the town in West Hollywood, California last night. If not seeing Khloe Kardashian in a bikini is enough, how abut seeing her wear a see-through black top. Yes, bra-less!

In photos, Khloe Kardashian can be seen all smiles with her dark and handsome man by her side as the two waltz their way through the paparazzi. Due the extreme light of the cameras it's quite visible that Khloe likes to let the girls out.
In other news, Kim Kardashian recently spoke on her sister Khloe's relationship with Lamar Odom, as reported on HipHopRX.com, and spoke on how Khloe first stated 'no more athletes,' but after she got to know Lamar Odom, she was OK with it and saw that Khloe was happy.
Check out Kim Kardashian speaking on Khloe and Lamar Odom and stating she's not looking for anyone but herself here.
Meanwhile, here are some photos of Khloe Kardashian out with Lamar Odom with the 'girls out.'
More photos of Khloe Kardashian In Black See-Through Top With Lamar Odom.