Janet Jackson Leaks New Song After VMAs Performance; Preps Comeback Album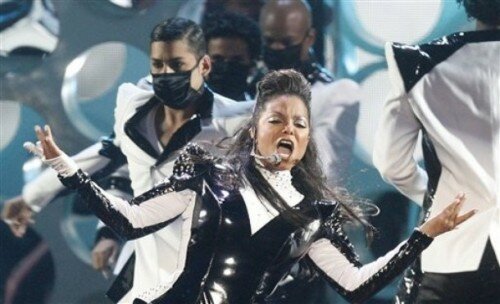 After a performance at the MTV VMA's in a tribute to her late and legendary brother Michael Jackson, Janet Jackson is ready for her upcoming album.

To give fans a taste of what is to come, Janet Jackson released her first single following the VMA's in which she called the single a gift.
The song "Make Me" produced by Rodney 'Darkchild' Jerkins is the first of many songs to be released by Janet Jackson from off her album which is expected to release in early 2010.
According to Platinum music producer, Rodney Jerkins, the two are going back to the basics and uptempo music which is that 'feel good' dance sound.
Currently there is no title for Janet Jackson's upcoming album, but again, it is expected to release in 2010.
Janet Jackson new single "Make Me"
Janet Jackson Performing Tribute To Michael Jackson at MTV VMA's