Nicki Minaj Signs On As New 1st Lady Of Lil Wayne's Young Money Label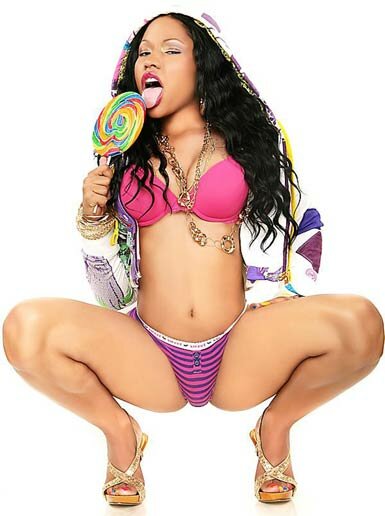 Nicki Minaj has officially signed with Cash Money Millionaire Lil Wayne's record label Young Money Entertainment.

This news comes just months after Canadian rap artist and actor Drake signed on with the Young Money / Universal Records, as reported on HipHopRX.com.
News of Nicki Minaj — a native of South Jamaica, Queens New York first known for her sexy lollipop squat pose, reminiscent of Lil Kim's similar pose, and most known now for her mixtapes "Playtime is Over," "Sucker Free" and most notably "Beam Me Up Scotty" featuring Lil Wayne, Drake and others — reportedly broke on yesterday (August 1, 2009)
Both Nicki Minaj, who is more than "excited" and Lil Wayne who is "honored," according to reports, are both currently on the America's Most Wanted tour but later are ready to move forward with the new album project scheduled for a 2010 release with Nicki Minaj which will be her musical debut as the new First Lady of Young Money.