Jay-Z Covers XXL Mag; Calls The-Game, Young Jeezy No Competition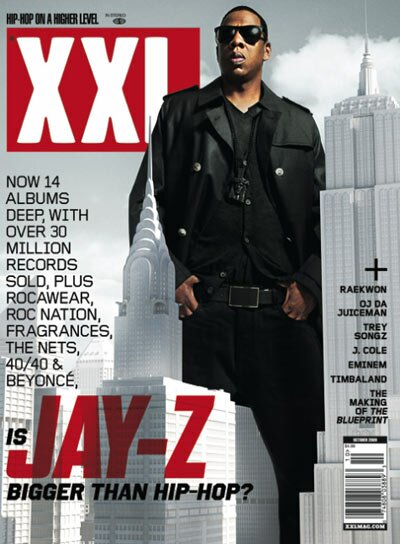 Jay-Z covers XXL Magazine October issue with the title 'Is Jay-Z bigger than hip-hop?' In the magazine, according to reports, the hip hop icon and music mogul tackles the question of The-Game and others calling him old and washed-up and whether he feels he's still competitive which Jay-Z replies that neither rappers The Game or Young Jeezy are considered his competition.

Jay-Z goes on in his feature to talk about how The-Game idolizes him and would truthfully say he does if asked and he's honest.
Also the October issue of XXL Magazine will feature Raekwon, OJ Da Juiceman, Trey Songz, Timbaland as well as the making of Jay-Z's Blueprint III and more.
The issue drops September 15th.