Tahiry Catches Joe Budden Cheating With A Stripper, Slaps Him On Tape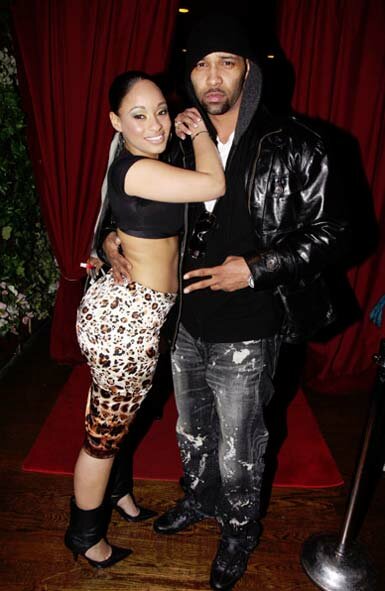 Rapper Joe Budden again is involved in an incident where the rapper was hit or at least attempted to be hit, but this time not in a hip hop beef altercation as with the one with Raekwon's camp, as reported on HipHopRX.com, but this time the rapper's girlfriend Tahiry attempted to slap Joe Budden on camera for allegedly cheating on her with a stripper.

As seen in a video which comes from a deleted clip from JoeBuddenTV, Tahiry is scolding Joe Budden and questioning his relationship with a stripper at a club where she caught the rapper and the stripper acting suspicious when she was around.
Towards the end of the video Joe Budden can be heard apologizing to JoeBuddenTV fans when Tahiry suddenly says, "F-ck JoeBuddenTV, f-ck you" and attempts to slap the rapper and breaks his video camera in the process.
Check out video of Tahiry talking about busting Joe Budden cheating on her with a stripper.