Rapper Juelz Santana Arrested After Domestic Dispute With Baby Mama?!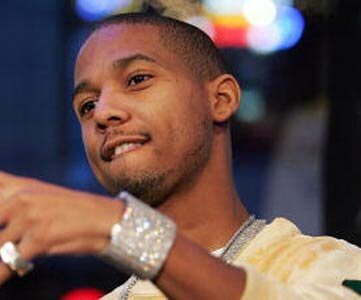 Rapper Juelz Santana born Laron James, was arrested on Tuesday after a disruption at his home in Teaneck, New Jersey on Tuesday.

According to reports, a woman who called into 911 stated to be the mother of his child made claims that the he threatened to kill her, while other reports state that the rapper was arrested after having an argument with police.
Furthermore, according to reports, the cops showed up to the home of Juelz Santana after the call was made and allegedly the woman informed authorities that he made a threat against her in the presence of a child.
Juelz Santana was arrested and released on bail of $300.
In other news, Juelz Santana is preparing to release his third album "Born to Lose, Built to Win (The Reagan Era)" which is expected to release late '09 or early 2010.