Kourtney Kardashian's New Big Boobs + New Baby Bump Photos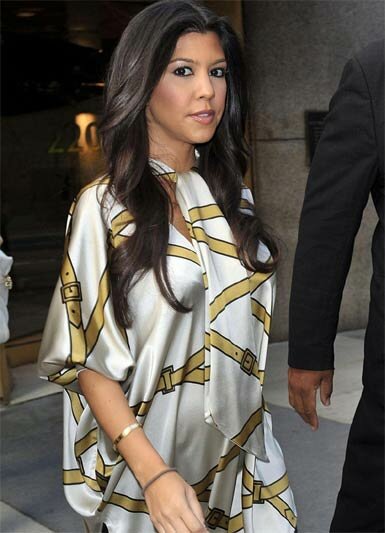 Keeping Up With Kardashians star Kourtney Kardashian, also of the new celebrity television show Kourtney & Khloe Take Miami is preparing for the Christmas arrival of her first child with boyfriend Scott Disick, and the reality TV star spoke about what she noticed first in her new physique since becoming pregnant — her "huge boobs."

Kourtney Kardashian claims her "boobs got huge right away," she told PEOPLE and says although she's packed on 10 pounds so far, it's still a "beautiful thing, that every woman who goes though," so she's good.
Kourtney Kardashian, who is expecting her first child around Christmas, has reportedly now moved in her baby's father, boyfriend Scott Disick, and since has been photographed yet again, in new baby bump photos adding on to the list of previous possibly baby bump photos, as reported on HipHopRX.com.
Check out Kourtney Kardashian in her latest baby bump photos.