Kanye West girlfriend Amber Rose: 'Bisexual Freak Stripper' (Photos)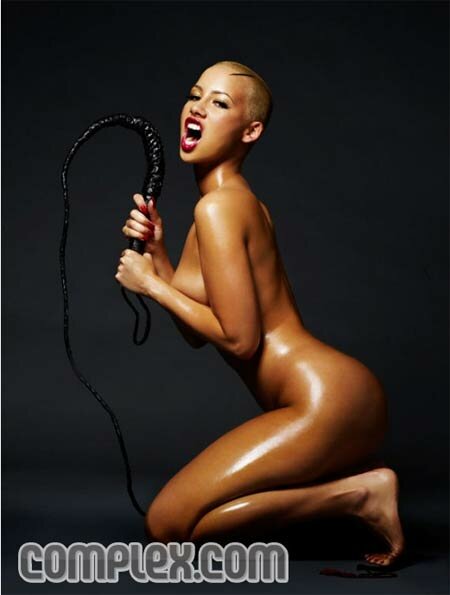 Kanye West girlfriend Amber Rose recently spoke about the tag of being labeled a "Bisexual Freak Stripper" sometimes in media reports and claims she's not bothered nor is Kanye West bothered and actually that's what the rapper, hip hop music producer likes about her.

Amber Rose claims she's "extremely open" about her sexuality, something she's definitely not been shame to talk about as proved in another previous interview back in March with Q Da Kid on Sirius radio Shade 45's Lip Service where Rose shared intimate details about her sex life, past relationships, her bi-sexuality, her tattoo and her naked body, as reported on HipHopRX.com.
Amber Rose, also talked about her first meeting with her then professionally associated now boyfriend Kanye West claiming that her first only intentions when she met West, who at the time had a fiancée, was to be in the 'Robocop' video. Amber Rose revealed that later she started developing feelings for Kanye when they starting "liking" and dating each other. Rose also claims that Kanye West knew from the beginning that she [Amber Rose] was a stripper and that she [Amber Rose] used to date girls.
In related news, the sexy Amber Rose, who along with her intimate interview, also took some intimate nude photos for Complex Magazine, was recently announced as a newly signed Ford Model and is also rumored to be pregnant to by Kanye West, as reported on HipHopRX.com. The rumor, which is built on speculation, stems from the allegation that Rose has reportedly and suddenly stopped smoking and drinking.
Check out some of Amber Rose's sexy nude photos taken from her Complex Mag feature here.