Janet Jackson and Jermaine Dupri Break-Up: Caught On Tape! LOL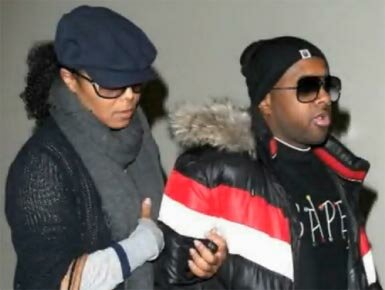 A video of hip hop couple Jermaine Dupri and Janet Jackson breaking up has surfaced on the Internet, and it's not what you expect. The celebrity couple seems to have taken on the persona of the negative comments after Jermaine Dupri who has been critized for his size with Janet Jackson finally takes up for himself.

The somewhat comedy parody taken from an excerpt of the 1970′s popular urban family television show "Good Times" shows a clip of the 1977 scene of Gary Coleman (compared to Jermaine Dupri) and Millicent 'Penny' Woods (played by Janet Jackson) somewhat breaking up in the series.
The funny episode has become a viral video entitled, "Janet Jackson & Jermaine Dupri Break Up Video" with the description:
Janet Jackson and Jermaine Dupri broke up after dating for almost seven years because of their different lifestyles. This is the video of the last public argument.
Watch the Janet Jackson & Jermaine Dupri Break Up Video