Yung Joc Wants To Leave Bad Boy Records, 'I'm Being Held Back'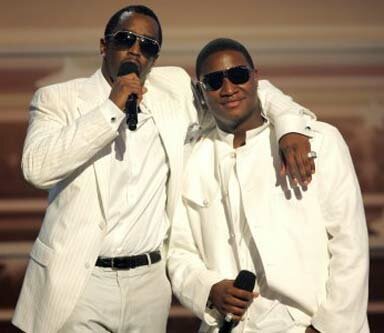 After rapper Yung Joc first showed that he was not happy with his label earlier in May over unpaid royalties and stated that he had plans to file a lawsuit against Bad Boy Records and Block Entertainment, the rapper is now back again speaking on why he hasn't came out with an album yet.

Yung Joc first made claims that Bad Boy Records and Block Entertainment failed to pay royalties and advances for his first two albums after selling over 1 million albums. Yung Joc stated that he only received a $25,000 advance for his first album, was given a million dollar budget for his second album but never received an advance, and for his third album he was again given $25,000 advancement.
Now the rapper is saying that he simply wants to leave Bad Boy Records because they are holding him back and he has a family to feed.
"This is how I feed my family. I be damned if I let a n-gga put his foot on my neck and keep me down… We been in talks of me possibly being released… I work very hard as an artist, and I'm still in a position where I'm not able to put out my music because of some conflicts of interest…Why am I even signed if I can't put my music out… I'm being held back," stated Yung Joc.
Check out Yung Joc's interview talking about wanting to leave Bad Boy Records.