Kim Kardashian's Reggie Bush Sex Tape Scandal: Carmen Ortega (Photos)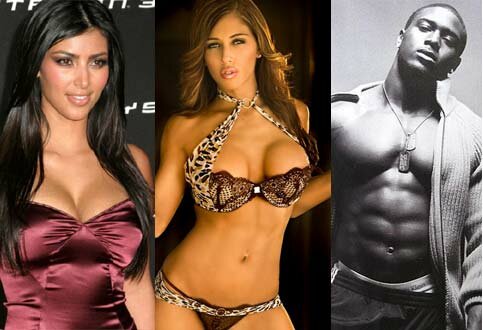 A sex tape video may soon be released of Kim Kardashian's ex-boyfriend Reggie Bush!! Celebrity socialite, model and reality television star of Keeping Up with the Kardashians, Kim Kardashian recently broke up with her boyfriend of two years, NFL running back Reggie Bush of the New Orleans Saints, as reported on HipHopRX.com, and now, following the break-up, a sex tape scandal is heating up!

Miami based model Carmen Ortega, who was first rumored to be a stripper and professional escort — rumors which she denies — has spoke up in a recent interview and claims that she, the person now confirmed by her own words as the person behind Kim Kardashian and Reggie Bush's break-up, has a sex tape with the NFL star.
Carmen Ortega claims she may have a sex tape and is probably just awaiting the best deal before releasing it.
As reported on HipHopRX.com, it was first rumored that Kim Kardashian and Reggie Bush broke-up because Kim Kardashian was cheating on Reggie Bush with Kanye West. Well now, with Carmen Ortega's allegations that she and Reggie Bush were sleeping with each other for 3 months on and off during the time the NFL star was with Kim Kardashian, he may now have been 'busted' or should we say 'soon exposed'?!
Take a listen to Carmen Ortega's side of the story about her and Reggie Bush who she claims she has a sex tape with, plus check out photos of the woman, Carmen Ortega, behind the sex tape scandal of Kim Kardashian's ex Reggie Bush.
[display_podcast]
Another Interview of Carmen Ortega Talking About Reggie Bush on Lip Service