Amber Rose's New Sexy, Nude Pictures In Complex Photo Shoot (Photos)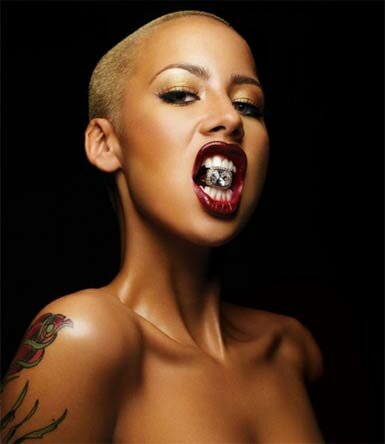 The ever-so-sexy and beautiful model Amber Rose (hip hop music producer Kanye West's girlfriend) is looking sexier than ever in some new photos where the sexy recently signed Ford Model Amber Rose poses nude for Complex Magazine.

In the new photos, Amber Rose can be seen naked with a diamond placed in her mouth and a whip in her hand in another photo while wearing a sexy half tee in another shot in the photo shoot with a boxing belt and gear on. Who wouldn't want to definitely go a few rounds with Amber Rose??!!
The new photo shoot is for the "Women Are Complex, Too" photo shoot for Complex Magazine's August/September 2009 issue.
Check out the sexy new pictures of Amber Rose posing nude, playing dress-up and more for COMPLEX Magazine.
View more pictures of Amber Rose's Complex photo shot here.