Kanye West And Sexy Amber Rose Spotted At Mercer Hotel in NY (Photos)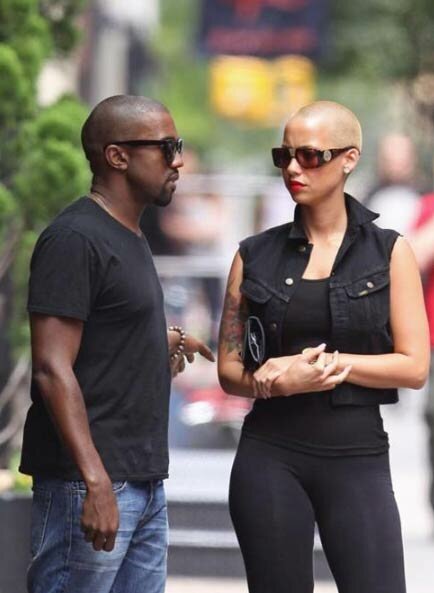 Kanye West and his sexy girlfriend, model Amber Rose, were spotted outside of Mercer Hotel in New York City believed to be leaving the hotel and possibly on their way shopping as we know the two love to do.

In the pictures of Kanye West and the blonde Amber Rose, Kanye West can be seen wearing a black tee and denim jeans, and what looks like to be a pair of high top grey shoes from Kanye West's Louis Vuitton footwear collection, while the sexy Amber Rose can be seen wearing an all black outfit with a small black jacket and sexy form fitting black spandex.
The two were also recently spotted at the music video shoot for Jay-Z's new song "Run This Town" where Kanye West made an appearance in the video which he is featured alongside sexy R&B music singer Rihanna, as reported on HipHopRX.com.
Check out photos of Kanye West and Amber Rose outside of Mercer Hotel in New York.