Heidi Montag Sexy 'Dirty' Pictures For Playboy Magazine (Photos)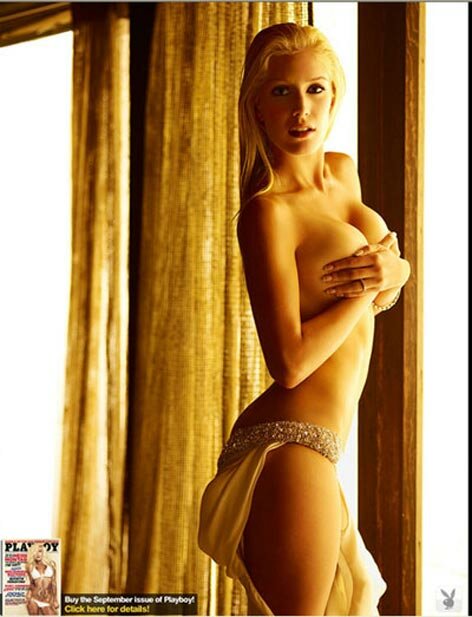 Reality television celebrity Heidi Montag of MTV's television show 'The Hills' along with hubby Spencer Pratt were on deck at the premiere of "GI Joe: The Rise of Cobra" in Los Angeles, CA on the red carpet this week displaying Heidi Montag's sexy 'dirty' new Playboy magazine cover.

Heidi Montag can be seen on the Playboy magazine cover all 'dirty' pulling on the strings of her sexy white two piece bikini swimsuit bottom with the Playboy bunny drawn out on her belly.
Heidi Montag's cover is featured on the front of the September 2009 issue of Playboy magazine.
Meanwhile, expect to see Heidi Montag on August 23rd, on NBC's 2009 Miss Universe Pageant which is held in Las Vegas.
Check out pictures of the sexy Heidi Montag and her Playboy Magazine's cover photo for the September issue below:
View more pictures of Heidi Playboy Magazine Photos Exhibition at G.I. Joe Movie Premiere.