Wifey Jada Pinkett Enjoys 'Sneaky' Sex With Rapper, Actor Will Smith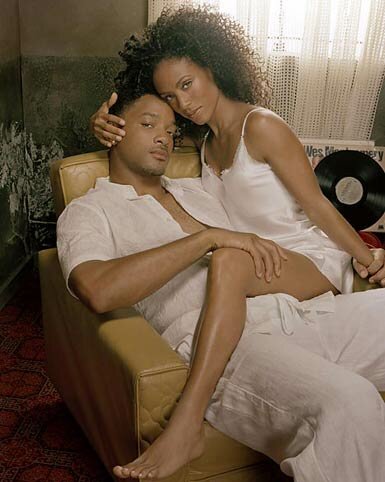 Wifey Jada Pinkett Smith has admitted that her and hubby Will Smith had some steamy 'quickie' sex in the back of their limo ride while on the way to the Oscars this year. Actress Jada Pinkett-Smith, wife of rapper / actor Will Smith, known for her roles in movies like "Menace II Society," "Set It Off," "Jason's Lyric," "The Matrix Reloaded," and most recently her role in her new TV show Hawthorne which started premiering on last month June 16, 2009, revealed the steamy sexcapade herself!

"When you have three kids, you've got to take your opportunities when they come," revealed Jada in an interview to Shape magazine. "In a limo, on the way to the Academy Awards this year, Will started looking at me in this way that drives me wild. We started kissing passionately, and the next thing I knew, well, let's just say we missed the red carpet and I ended up with almost no make-up on," she adds.
Jada went on to reveal in her interview that she enjoys her 'sneaky' sex moments with Will and may likely grab an opportunity in her girlfriend's house at a party, the bathroom, a bedroom or wherever the opportunity strikes.
Jada Pinkett's new television series "Hawthorne" airs Tuesdays on the TNT television network.