Whitney Houston Discusses Life, Love and Her Upcoming Album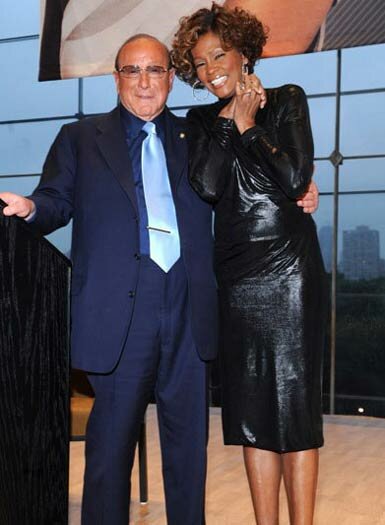 Legendary R&B singer, Whitney Houston, spoke on camera about her upcoming comeback album, "I Look To You," spoke on her teen daughter Bobbi Kristina Houston Brown, talked on her relationship with friend and business executive Clive Davis, founder of J Records, who also spoke on camera, and more.

Details of Whitney Houston's album, which now has a release date of August 28, 2009, tracklisting and other information was revealed on the Internet this month, as reported on HipHopRX.com, and, is highly anticipated and expected to be one of Whitney Houston's most 'meaningful' albums.
"I think a lot wiser… things mean a lot more to me," stated Whitney Houston during her interview.
Whitney Houston also spoke about her teen daughter Bobbi Kristina Houston Brown stating, "I have a 16 year-old daughter which changes and makes a lot of changes in a woman's life."
Houston was joined by Clive Davis who also added, "She's in a great tradition of great great singers whether it's Lena Horne or Ella Fitzgerald or Sarah Vaughan or Gladys Knight. And she's given birth, we've given birth, if you will, to copyrights that are soundtracks of the 80′s and 90′s. So we were looking for songs that will do the same today because you find very few albums… very few artists… that really give music that you are gonna sing for 40, 80 more years."
Clive Davis goes on to state that Whitney Houston really puts meaning to songs and was nearly brought to tears on one occasion. Davis went on to call Whitney Houston "timeless" which, at that point, Whitney Houston gave credit to the collaboration between herself and Clive Davis and her gospel upbringing as to what helped shape her music.
Later in the interview Gale King, Oprah Winfrey's best friend, expressed her thoughts as well on the duo, Clive Davis and Whitney Houston, referring to their relationship as a "musical marriage."
In related news, Whitney Houston's first track off of the album "I Didn't Know My Own Strength" was leaked on the Internet earlier this month and the first official single, the title track "I Look To You" which is written by R. Kelly was released to radio last week on July 23, 2009.