Kim Kardashian Denies Baby Rumor; Breaks Up With NFL Star Reggie Bush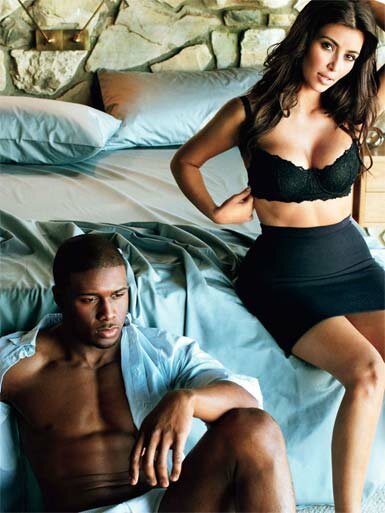 Rumors have been swirling around about celebrity socialite and model Kim Kardashian and she wishes to put a stop to them.

After Kim Kardashian had an interview with People, as reported on HipHopRX.com, about the starlet wanting to have children of her own in the future, others have kind of twisted the story around stating that Kim Kardashian cannot have children.
"Its been reported online that I can't have children of my own and that's totally false," says Kim Kardashian on her blog.
Kim Kardashian goes on to speak about the interview in which she was asked if she would ever adopt and she answered if she wasn't able to, adopting would be an option for her, but other than that, Kim Kardashian would love to have her own.
"How does that translate into I cannot have kids!? If you read anything online saying I can't have children, those are totally false stories," adds Kim Kardashian.
Meanwhile, Kim Kardashian's rep has confirmed that she has broken up with her boyfriend of two years, NFL running back Reggie Bush of the New Orleans Saints.
If you have been watching "Keeping Up With The Kardashians," the show touched on Kim Kardashian having difficulty juggling her work scheduled and Reggie Bush's and many believe that her recent comments in her interview gave signs that the two may have broken up which was confirmed on today by her representative.
In other news, Kim Kardashian's sisters Kourtney & Klhoe will be coming with the own reality show "Kourtney and Khloe Take Miami" which is a branch of "Keeping Up With Kardashian" and will focus on the two making a business move to Miami for their second store location. The reality television show will begin airing on Sunday, August 16 ,2009 9PM CST.