Brother of Rapper Eminem Pleads Guilty; To Be Sentenced, Faces Jail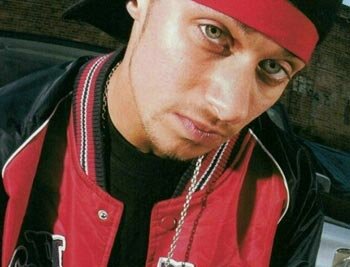 Rapper Nathan Kane, brother of famed hip hop artist Eminem, plead guilty in a drunk driving case as a part of his plea deal on this past Thursday.

Nathan Kane born Nathan Mathers, 23, made a plea deal with Michigan prosecutors after being arrested in the suburb of Macomb Township which is a part of the Metro Detroit, Michigan area earlier this year (April 15) for failing a slew of sobriety tests after being pulled over for allegedly not letting an ambulance pass, as reported on HipHopRX.com back in April.
The blood-alcohol test revealed that Nathan Mathers levels were 0.16 which is twice that of the 0.08 legal limit.
Nathan Mathers was charged with driving under the influence and operating a vehicle while impaired and is expected to receive his sentence and enter his plea on August 9, 2009 at a hearing.
HipHopRX.com has learned that this is allegedly Nathan Mathers' second offense, and if so, according to Michigan state law, the rapper faces up to a maximum prison sentence of up to 1 year in jail, fines of up to $1,000 for the DUI charge plus an additional payment of $1,000 for the Driver Responsibility fee for 2 consecutive years, may have his license revoked for 1 year and may be forced to serve up to 90 days of Community Service.