Wendy Williams To End Radio Show For Her National TV Talk Show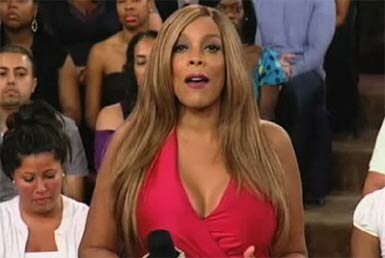 The proclaimed Queen of Media, Wendy Williams has dropped her popular New York radio show "The Wendy Williams Experience" for her new nationally syndicated television talk show, "The Wendy Williams Show," which premiered on FOX network on last week, as reported on HipHopRX.com.

Since the show began airing it has been picked up by several other networks such as TVOne and BET.
The celebrity gossip personality and radio host who is most known for her controversial interviews and chatter, will be ending her 7 year long daily radio show officially on July 31, 2009 after 23 years in radio, due to wanting to dedicate herself to her television show and due to high demands.
If you haven't caught Wendy Williams new talk show, check the TV Guide for the time in your local area.
"The Wendy Williams Show" airs weekdays on FOX at 9AM CST.