Rapper Joe Budden Not Dissing Method Man Anymore; But Adds Warning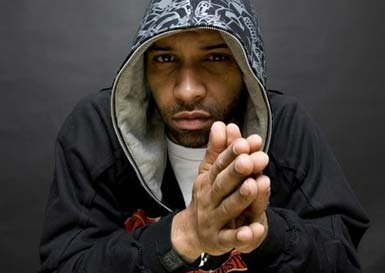 Rap artist Joe Budden has publicly apologized to Method Man, of the legendary hip hop collective Wu-Tang Clan, but claims that if there is any 'slick talk' from anyone who 'slick' disses or says his name in a "negative light" then the "peace treaty" and "no comment movement" is over.

"I'm trying to f***ing behave and get money, I'm trying to enjoy this tour [Rock the Bells]… Them n-ggas getting money, Slaughterhouse is getting money, you can't try to be a legendary group by dissing legendary groups" stated Joe Budden in the public apology / video statement which surfaced online this week.
As reported on HipHopRX.com, the whole beef stems from when Joe Budden made controversial comments in a video blog regarding his opinion on the now defunct Vibe "Best Rapper Alive" list, which he also commented about rapper Method Man on the Ed Lover Show on Power 105.1 claiming that he could beat Method Man lyrically.
Method Man took offense to Joe Budden's comments and thought Joe Budden was disrespecting him and the rest was history.
Well, after a flurry of more comments and even a diss song here or there, the Joe Budden vs. Method Man beef began and now, following Joe Budden's video apology, possibly, has ended.
Watch the video statement / public apology by Joe Budden to rapper Method Man.
Joe Budden Apologizes To Method Man But Warns Anyone Who Talks Slick