Amber Rose's First Sexy Photos With Ford Models (Pictures)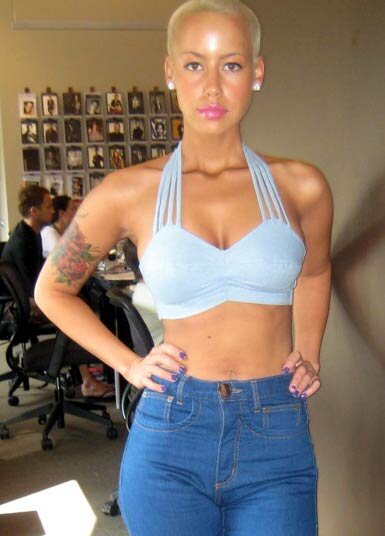 Leaked photos of the sexy model Amber Rose posing for Ford Models aka Ford Modeling agency have hit the internet showing the sexy girlfriend of rap artist Kanye West along with her glossy lips, pretty face and curvaceous body wearing a sports bra type top with sexy denims.

As reported on HipHopRX.com back in early June, news of Amber Rose signing with Ford Models broke right after news that the couple, Kanye West and Amber Rose, had broke up a day earlier. Details revealed that Kanye West and Amber Rose were still an item and were out the night before the break-up rumors celebrating Amber Rose's new modeling contract with Ford Models according to a blog post by Fashion Journalist Derek Blasberg, who was with the couple on the night of.
Amber Rose has since confirmed her contract on Global Grind stating it's "proof that when you work hard, good things do happen."
In related news, Kanye West and Amber Rose were also spotted at the BET Awards 2009 on June 28 together where Amber Rose was photo'd wearing a sexy white dress.
Meanwhile, check out the newest sexy photos of Amber Rose on the Ford Models path: