NBA Spurs Richard Jefferson Dumps Kesha Ni'Cole Nichols Wedding Day?!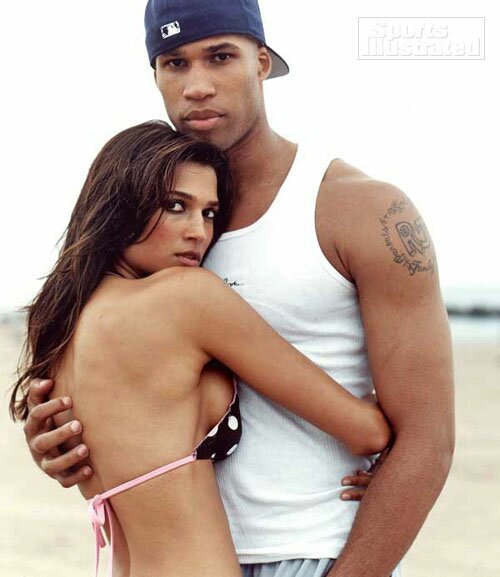 NBA basketball star Richard Jefferson, of the San Antonio Spurs, is in the news for suddenly calling off his wedding to bride-to-be, fiancee and onetime Nets dancer, Kesha Ni'Cole Nichols, 29, just a couple of hours before the two were set to get married at the plush wedding estimated at a cost of $2 million dollars.

The possibly cold-footed former New Jersey Nets star who was traded to the Spurs in June, Jefferson, reportedly bailed out on the night before the wedding but it was so close to the time of the wedding some guests had already arrived.
According to a friend of Jefferson, it was just "two hours before the wedding."
Nichols, on the other hand, who's reportedly doing "just fine" according to a FoxSports insider, wants to keep things as "quiet as possible" according to the insider, and, unlike Jefferson, called her friends and family immediately to notify them of the wedding cancellation. Was it Nichols with cold feet instead of Jefferson?
Currently there has been no further details released or comments made regarding the couple's somewhat strange behavior or sudden unexpected wedding call-off.