Keyshia Cole's Mom, Frankie Says Neffe and Keyshia All Sucked Her Dry!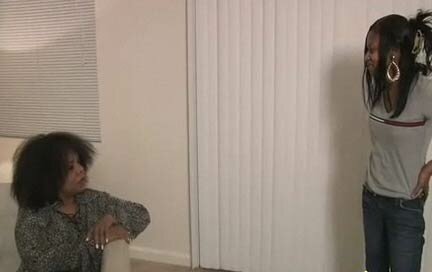 Keyshia Cole's biological mother Frankie Lons had an interview with Jamie Foster Brown, Editor and Founder of Sister 2 Sister Magazine.

In the interview with S2S, Frankie talks about being a mother, breastfeeding all of her children who she says sucked her dry, how she keeps in shape, how her training while incarcerated helped gain her a position with the Fire Department, her athleticism, attending college in Oregon, her first sexual experience and more.
In other news, the celebrity TV mother of eight, Frankie, has a new reality television show coming with her oldest daughter Neffe (Neffeteria Pugh) entitled "The Frankie and Neffe Show" which will premiere August 18 on BET.