Karrine 'Superhead' Steffans On Angel Lola Luv, 'I'm Famous She's Not'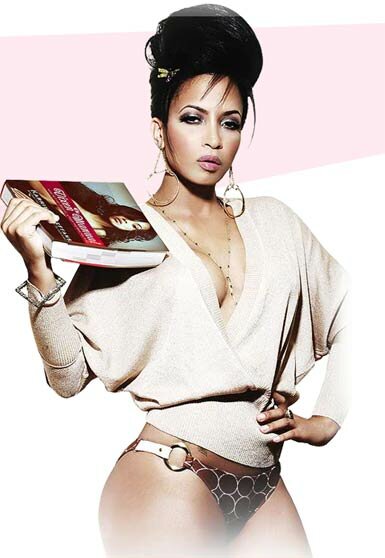 After Angel Lola Luv expressed in an interview what she thought about model and former video vixen Karrine "Superhead" Steffans in a video interview and later in a blog post, Karrine Steffans has responded back to Angel Lola Luv's claims that she set a bad example for video vixens.

Angel Lola Luv claimed, as reported on HipHopRX.com, "She [Karrine Steffans] wasn't even a video vixen. People didn't even know her name until she wrote that book [Bestsellers - Confession of a Video Vixen and The Vixen Diaries] ." The model later came back and posted a blog post and wrote that Karrine Steffans gave people the idea that video vixens are like her and there's a difference between a video vixen 'model' and a video hoe or groupie.
In an interview with XXL, Karrine Steffans now Karrine Steffans-McCrary, the wife of actor and singer Darius McCrary, told the magazine she doesn't respond to that and didn't even know who Angel Lola Luv was.
"I don't even know who she [Angel Lola Luv] is, but she knows who I am. That means I'm famous and she's not," stated Karrine Steffans.
Karrine Steffans goes on to state that they don't have to discuss her and should go back to talking about herself since she's the only person famous in the sentence. "That's that," ended Steffans.