Karrine Steffans Kiss and Tail: Exposéd With Wendy Williams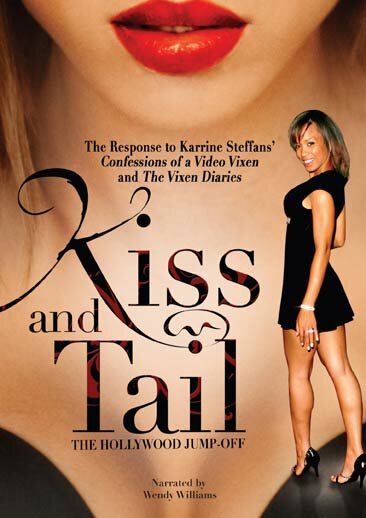 Karrine 'Superhead' Steffans recently released the DVD "Kiss and Tail: The Hollywood Jump-Off Karrine Steffans Exposé" on Tuesday, July 14, 2009 which is narrated by gossip and celebrity radio personality and now television talk show host, Wendy Williams. The DVD takes you into the groupie lifestyle with some of hip hop's biggest stars including Ja Rule, Big Boi, Akon, Juelz Santana, Twista and others who give their side of the story. Karrine Steffans also touches on making it big in the hip-hop world and taking a nose dive.

"No one ever sleeps their way to the top. You sleep yourself to the bottom and then work your way back up," Karrine Steffans says in the film.
In addition to her DVD "Kiss & Tail: The Hollywood Jump-Off Karrine Steffans Exposé," Steffans also released her new book and manual dedicated to her husband which consists of 50 chapters, "The Vixen Manual: How To Find, Seduce, & Keep The Man You Want." In the book, Karrine Steffans, informs women not to do as she has done in the past, to be confident, to step outside the box, learn how to keep their man or get the man they want and much more. Currently the book is ranked number 3 on Amazon in Love & Romance and Interpersonal Relations.
Watch the trailer of "Kiss & Tail: The Hollywood Jump-off"