Christina Milian Topless Sexy Photos For Vibe Magazine (Pictures)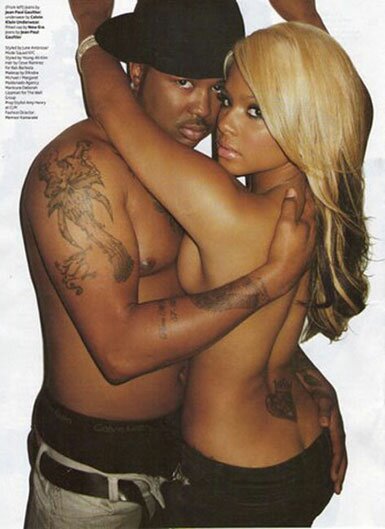 R&B singer and actress Christina Milian and her fiance music producer, and R&B music artist The-Dream have been photographed in a hot and sexy photoshoot for Vibe Magazine's reported last print issue.

In one of the sexy pictures taken of Christina Milian inside the photo spread, the singer can be seen topless again hugging The Dream with her bare breasts pressed up against her lucky fiance's bare chest who doesn't seem to have the look on his face of a man with a bare breasted Christina Milian in their arms. Neither does The Dream have the look on his face of a man with a half naked Christina Milian wrapping her arms and sexy legs around him in another picture of the two's hot and steamy photoshoot, but oh well, you can get past the look of his face by just focusing on the half naked Christina Milian we're sure.
Check out the pictures of Christina Milian and The Dream in the hot and sexy photo spread taken from Vibe Magazine's final print issue.