Whitney Houston Song Off Comeback Album Leaked On The Net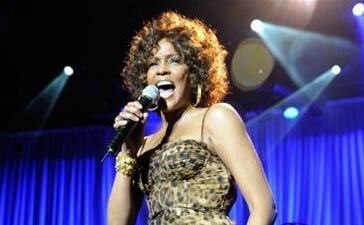 At the brink of Whitney Houston's comeback to the music scene with her first single from her highly anticipated seventh studio album, "I Look To You," the new song "I Didn't Know My Own Strength" has leaked on the net.

As previously reported on HipHopRX.com, the song "I Didn't Know My Own Strength" was penned for Whitney Houston by the third most successful female songwriters, Diane Warren, who has written for artists such as Toni Braxton, Aaliyah, Monica, Celine Dion, LeAnn Rimes, amongst others.
Meanwhile, the radio friendly lead single "I Didn't Know My Own Strength" has been getting mixed reviews from listeners and die hard Whitney Houston fans.
Whitney Houston's album "I Look To You" which is named after the song written and produced by Hip Hop, R&B singer and music producer R. Kelly is expected to be released September 1, 2009.
In other news, Whitney Houston will be holding two listening events in mid-July for VIP Guests on July 21st in New York and July 23rd in Los Angeles in support of her forthcoming album "I Look To You." Fans who wish to attend one of the two listening events must enter a contest which has been set up at Whitney Houston's official site.