50 Cent Matches His Accomplishments Against Lil Wayne, Eminem, Jay-Z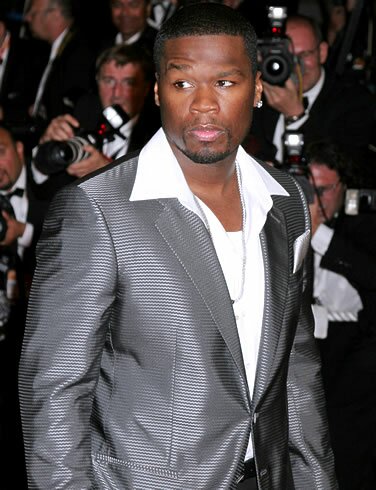 50 Cent recently addressed a question aimed at him about Lil Wayne selling one million copies of his last album, Tha Carter III, and claims that he [50 Cent] is still #1 next to Eminem, and questions what does Lil Wayne's one million sales say next to his 10 million.

"What does that mean that you sold that," the rap artist, businessman and co-founder of G-Unit, 50 Cent, stated to XXL Mag when asked about Lil Wayne selling one million copies in Tha Carter III's first week out last year.
"So you gon' forget that I sold 10 million records twice – 12 million first album, 10 million next one. So what does that one million mean?" 50 Cent added.
Prior to that, 50 Cent gives props to Eminem as being number one but claims next to his accomplishments, regardless of Lil Wayne's sales, he [50 Cent] is the next on the list.
Later on, 50 Cent also gives props to Jay-Z for remaining a relevant artist who stays on top through any cloud.
"There's a respect that is well deserved on Jay-Z's part," claims 50 Cent regading Jay-Z's accomplishments.
Check out 50 cent's video interview with XXL Mag speaking about Lil Wayne, Eminem, Jay-Z, Kobe Bryant and more.