Method Man and Redman 'Mrs. International' Hits The Net, Watch It Now Featuring Eric Sermon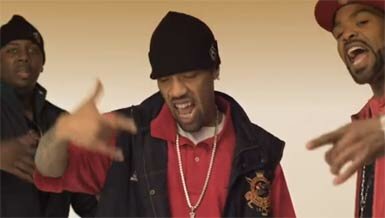 Method Man and Redman's music video for the single 'Mrs. International' has hit the Internet. The song which is a collaboration between the two from off their album "Blackout 2″ features hip hop artist Erick Sermon.

The video was directed by Dale Restighini better known as Rage and Kevin Custer.
As reported on HipHopRX.com, the photo shoot for the music video and a behind the scenes clip was released on the net back in March.
Check out the new music video "Mrs. International" from Method Man and Redman featuring Eric Sermon.