Family Wants Own Michael Jackson Autopsy; Janet, Moving Vans Arrive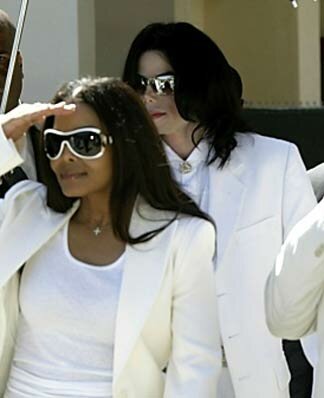 Janet Jackson who is rumored to have broken up with hip hop music executive and businessman Jermaine Dupri, days before her brother Michael Jackson died, is stated to have arrived at Michael Jackson's estate where moving vans entered earlier today. The singer caught a flight to Los Angeles, CA from Atlanta, GA immediately after hearing of his death on Thursday, June 25, 2009.

Reportedly moving vans were at the estate early Saturday as movers quickly came in through the gates with dollies and equipment. The movers are reported to have arrived and left within an hour.
Meanwhile, Michael Jackson's family is looking into performing an independent autopsy of their own to determine what caused the death of the legendary King of Pop, Michael Jackson, according to civil rights activist Rev. Jesse Jackson.
It has been undetermined what actually caused the death of Michael Jackson as the L.A. County Coroner's office has deferred the cause and is awaiting for a number of tests which can take weeks or even a month or more. However, reports are circulating that an injection of Demerol and/or other prescription medicine may have played a part in the death of the celebrity star.
At the time Janet Jackson learned of her brother, Michael Jackson's death, the singer and actress was in pre-production for a film her manager has stated.
As of now, the Jackson family and Michael Jackson's three children are currently stated to be at the home he was renting in Encino neighborhood in Los Angeles, CA (Holmby Hills estate) where the Pop, R&B singer experienced cardiac arrest before his death and are talking over funeral arrangements.
Leave your mark and memory of Michael Jackson:
http://www.michaeljackson.com/