Angel Lola Luv says Karrine 'Superhead' Steffans Was Ignorant, Selfish and Set A Bad Example For Vixens!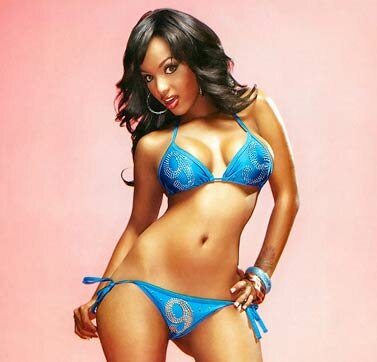 Angel Lola Luv talks about how Karrine Steffans' book made it worse for models (video Vixens) after sleeping with the artists, NBA players, amongst others.

"I don't respect anything she's done and how she went about it. You want to go ahead and do you on a personal tip… and like your personal sh-t is your personal sh-t. At the same time, it's how you go about it. She wasn't even a video vixen. People didn't even know her name until she wrote that book." states Angel Lola Luv.
The book Angel Lola Luv is referring to is Karrine 'Superhead' Steffans' "Confession of a Video Vixen" which revealed how she became the confidante to some of the Entertainment Industries top executives and stars which helped gain her the name "Superhead."