Joe Budden Disses Method Man To Jay-Z's D.O.A. Song?!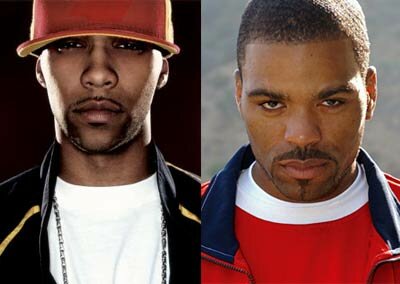 Is rap artist Joe Budden dissing or simply throwing a challenge to rapper Method Man in a new song or not? Joe Budden, who has been involved in a mix of controversial trade of words and interviews stemming back to his comments about being able to beat Method Man lyrically, can be heard rapping on a new song freestyled over top of Jay-Z's D.O.A. (Death of Autotune) and many blogs and sites are claiming the song is possibly a diss aimed at Wu-Tang hip hop artist Method Man.

"I will cut that dude's head off his shoulders…," Budden stated in a phone interview on the Ed Lover Show, as reported on HipHopRX.com back on last month.
The comments were later followed by Method Man calling in with his response stating he wasn't a battle rapper, but he'd gladly handle it face-to-face physically or lyrically.
"He's a battle rapper. I ain't never been known for battle rapping. But I tell you this, I meet any challenge from any challenger," stated Method Man.
Well now the song has leaked on the Internet of Budden To Jay-Z's D.O.A., but is it a challenge or diss to Method Man or someone else?! Check it out here!