Shay 'Buckeey' Johnson's Sexy Photos For Blackmen Magazine (Pictures)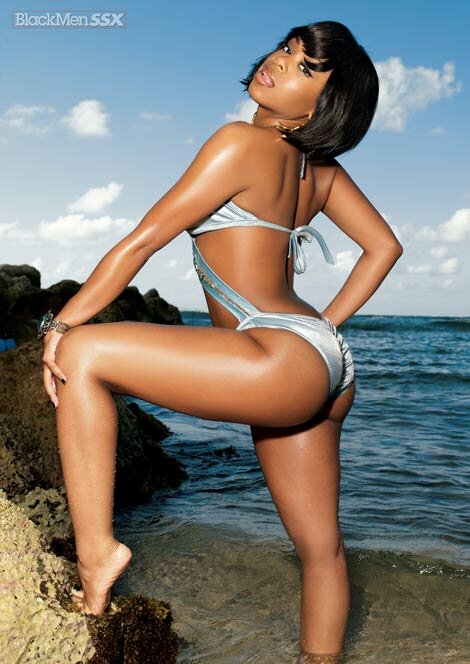 The sexy Shay Johnson aka Buckeey of the VH1 reality television show 'Flavor of Love' is featured in a sexy photo spread for the 2009 Reality Edition of Blackmen Magazine.

"I was in Jamaica a few months back to shoot for BlackMen," stated Buckeey on her blog. "… I had sooooo much fun. For the haters who wants to know (and the ones who needs to know) 2 of the 3 swimsuit were designed by Rico Chapple."
In the sexy new pictures of Shay 'Buckeey' Johnson, the reality TV show celebrity can be seen wearing a sexy dark colored one-piece swimsuit in a couple of the photos, while sporting a animal striped design two piece bikini swimsuit in other photos.
According to Buckeey, behind the scenes video footage will be available soon.
Meanwhile check out the sexy photos of Shay "Buckeey" Johnson in Blackmen Magazine.
Want more sexy photos of Buckeey?