Beyonce Won't Perform at 2009 BET Awards If Letoya Luckett Performs?!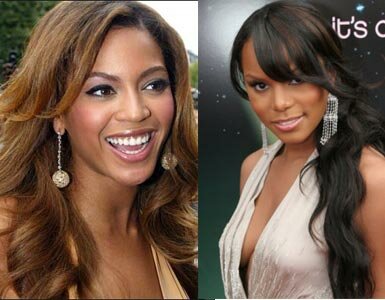 Rumors have it that R&B artist and wife of rap artist Jay-Z, Beyonce Knowles-Carter won't be performing at the 2009 BET Awards if former Destiny's Child member Letoya Luckett is booked to perform.

In a recent interview, Letoya Luckett addressed the rumor claiming that she would be disappointed if it were true because their falling-out occurred more than 10 years ago.
The rumor has it that it's Beyonce Knowles' manager and father Mathew Knowles who's behind the scenes warning that Beyonce will not perform if Luckett does. Allegedly, the music executive is going up against Luckett's management who's trying to secure Luckett's spot for the 2009 BET Awards.
In related news, Jay-Z has reportedly been added to the performance list of the 2009 BET Awards and is expected to perform his new song "D.O.A. (Death of Autotune)."
The 2009 BET Awards will be hosted by comedian, actor and R&B music singer Jamie Foxx and will air Sunday, June 28th at 8PM/7PM CST.