Rihanna Sex Tape Not Real, It's A Porn Star?!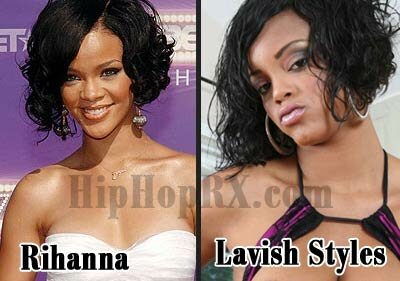 A video clip from an alleged Rihanna sex tape made its way around the Internet on yesterday (June 15) showing a young woman with a short hair style cut much like R&B music singer Rihanna from a couple of years ago in a night vision scene similar to the famous Paris Hilton sex tape.

The 13 seconds clip was labeled with a message making claims that the full Rihanna sex tape would be released on June 22, however, sources have revealed that the Rihanna sex tape is more than likely a fake and a hoax.
HipHopRX.com has learned that the person in the alleged Rihanna sex tape video may possibly be porn star actress Lavish Styles who can be somewhat confused with Rihanna on a video with night vision.
Rumors of an alleged Rihanna sex tape have been circulating the Internet for some months now, but the rumors will have to remain rumors as this is an obvious hoax in order to promote the message displayed on the alleged Rihanna sex tape to drive traffic to someone's Myspace music profile.
Wonder how the Rihanna camp will respond to this?! As of yet, there has been no comments released from representatives of Rihanna regarding the alleged, possibly fake Rihanna sex tape.
Still Developing…