Mary J Blige Speaks On Step-Daughter Briana Punching Charles Hamilton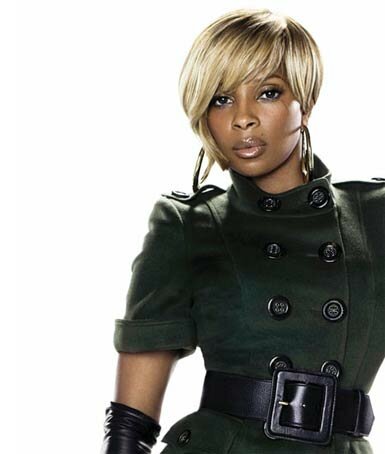 Mary J. Blige spoke with Angie Martinez about her latest single 'The One' featuring Drake which uses autotune in which she states she used it for the effect, as well as she talked about the controversial video of hip hop music artist Charles Hamilton getting punched by her step-daughter Briana Latrise.

During the interview, the singer spoke about working with Drake, not being able to handle a dog which she gave up after one year and spoke about her step-children as well.
"How do you deal with…. this is probably a question, sorry Kendu to drag you into this too, but there has been a lot of questions. Your family has been on the internet, your daughter was on the internet," Angie says as someone in the background says "your daughter Mike Tyson."
"Have you addressed this? Are you addressing this at all? Does this make you proud or do you feel that she was put in this position?," asks Angie Martinez.
During the interview, the hip-hop, R&B music singer stated, "I feel really bad, and it doesn't make me proud for me to see her doing things like that. It's just stupidity. It makes no sense. But as a parent, you know we love them through, you know and that's it, you know… I'm not like 'yeah son, I'm glad my kid is up there… no, I'm an adult, we're not proud when our children are doing stupidness, " stated Mary J Blige.
"Why she didn't put her body into the punch…," says Kendu in the background (Briana Latrise's father).
"But, you have to somewhat be proud of that fact that she won't allow somebody to just fall out disrespect her like that…," adds Angie Martinez.
"Absolutely… It's cool off-air you know, defending yourself, equalizing, however… but why is it on the internet? Why? What are you trying to prove, what are you actually trying to say?! It just erks me. Why do it? If you make the bed you gotta deal with the results of it, whether they're good or bad," says Mary J Blige.
Listen to the interview of Mary J Blige speaking her step-daughter Briana punching rapper Charles Hamilton and more.
[display_podcast]