50 Cent On 'War Angel' Download; 2 More LP's, G-Unit Mixtape To Follow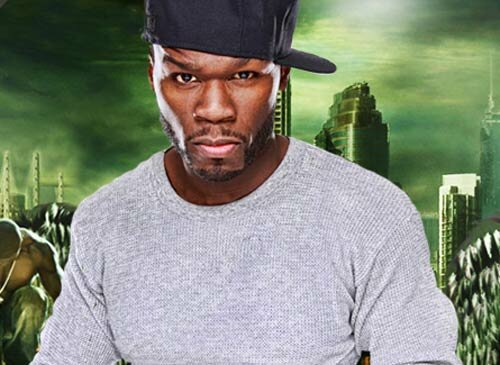 G-Unit co-founder and hip hop music artist 50 Cent announced that he will be releasing a new album for the streets for download Tuesday, June 16, 2009.

In an interview with MTV News, 50 Cent states that it's not a mixtape, "it's a street album."
50 Cent's new street album will be entitled "War Angel" and in the interview, he explained the meaning behind the project.
"You know what it is, it's a conflict. The exact opposite. I didn't want to write Angel Demon. You know what I mean. It's not the contrast between good and bad. But I think the content, the overall content on the actual project is something like.. if someone's at war, I'm sure they're saying their prayers. They believe they have angels around them. What would you call an angel around a soldier at war? That's why I titled it that," stated 50 Cent.
Fif also added, "Creatively, this is not even a mixtape. That's why I put LP next to it. … My core audience will understand it immediately, and it's written specifically for that."
Later in the interview, 50 Cent also revealed he'll be dropping two other tapes as well: Fourth of July and Sincerely Southside Part 2 with a G-Unit mixtape to follow.
The War Angel LP: Prepare For Total Destruction track list:
1. "I Line N-ggas"
2. "Talking in Codes"
3. "OK, Alright"
4. "Redrum (Murder)"
5. "Cream 2009″
6. "I'll Do Anything"
7. "London Girl"
8. "AK"
9. "Get the Message"
10. "I Gotta Win"