Behind The Scenes: Whitney Houston's Photo Shoot For Album Comeback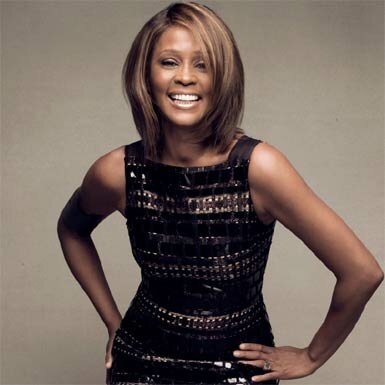 Ever since Pop, R&B music singer and actress Whitney Houston first reappeared on the music scene in the form of a photoshopped album cover back on last year, the anticipation for her new album has taken on a new course.

Recently Whitney Houston's photos for her official album photo shoot leaked on the Internet which is for her comeback album first titled "Undefeated," but now seems to be untitled and actually available for pre-order even before carrying an official title.
Now, video of the leaked photo shoot with Whitney Houston behind the scenes posing and having a good time dancing to Michael Jackson's late 1970′s, early 1980′s hit song "Workin' Day and Night," has surfaced on the Internet as well.
Whitney Houston currently has a single entitled, "I Didn't Know My Own Strength" expected to be released soon off the album which is slated for release on September 1, 2009 via Arista Records.