Keri Hilson Demands Respect In The Industry; Covers 944 Magazine (Pictures)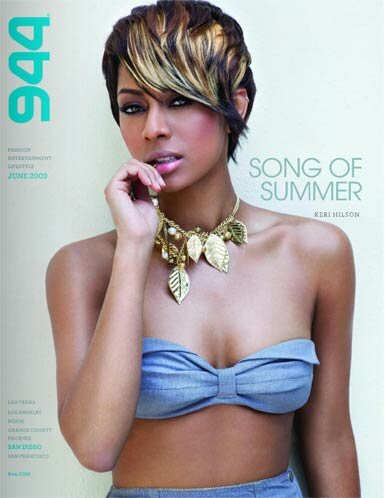 Keri Hilson covers the June 2009 magazine cover of 944 Magazine and talks about demanding respect in the Industry and more.
"In any industry, as a woman, you have to demand respect, because it's not something you are given on a silver platter," stated Keri Hilson.

Keri Hilson goes on to talk about her single "Knock You Down" with Kanye West, how she started songwriting, fashion, her new album "In A Perfect World…" and more.
In related news, Keri Hilson will join Keyshia Cole on her tour, "A Different Me Tour" along with The-Dream this Summer, in which she will be promoting her new single "Knock You Down."
Check out Keri Hilson in her cover photo shoot for 944 Magazine in the following pictures and behind the scenes video footage.