P. Diddy and Miley Cyrus?!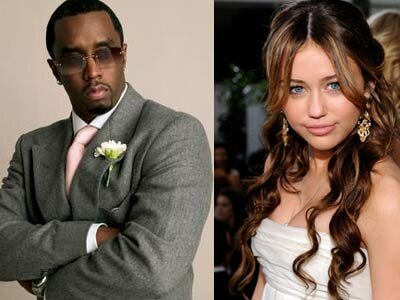 Hip Hop music mogul, P. Diddy aka Sean Combs was photographed coming out of famed Pop, Country music singer and actress Miley Cyrus' parents home in Toluca Lake, CA over the weekend.

Now the question is why is P. Diddy visiting Miley Cyrus' parents home? The music star and Disney's Hannah Montana television star was reported as bringing on special guests for an upcoming national tour, could this be the reason?
Is there a hip hop/pop/country collaboration boiling between one of hip hop's biggest and one of pop's biggest music stars?!
Maybe he was just over to hang out or say what's up to Miley Cyrus' father, country star Billy Ray Cyrus, who also plays Miley's dad on the Disney TV show Hannah Montana.
Developing…