Drake On Lil Wayne's Young Money: 'I'm Not Signed,' I'm 'Affiliated'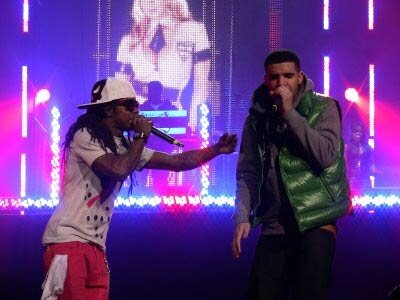 Hip Hop music artist Drake has been rumored as signing with Lil Wayne's Young Money Entertainment due to the rap artist being so closely affiliated with the label, but Drake confirmed that he is "not signed" to Young Money, but he's "definitely affiliated."

In an recent interview with Vibe, Drake broke down his affiliation with the label:
I'm not signed to Young Money but definitely Young Money is a family to me. I'm definitely YM affiliated, you know? I have the utmost love for everybody over there, the utmost respect.
Drake also spoke on Young Money Entertainment's artists including female rap artist Nicki Minaj and more:
Mack Maine and Jae Millz, those are like brothers to me, you know? Nicki [Minaj]. Nicki is Nicki. I love her. And now that I'm in this position I'm just trying to get everything all the way straight. In about a week or two it'll all…it'll be out there. You know the press release will be out there. It'll be official.
As to why the artist hasn't signed to a label, Drake had the following to say:
The situations take time, you know? To get signed overnight, I'm so glad that didn't happen to me two years ago 'cause I needed those two years to really build on everything—my talent, my image, my life, everything. I needed two more years of being unsigned and sort of figuring things out to really know what I wanted to do.