Pharrell: "Where's The Talent" In The Industry? 'It's Gotten Too Far'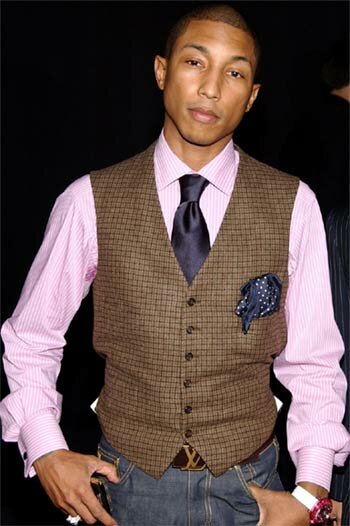 Pharrell, who's not too shy about speaking his mind, recently revealed that he would like to see the Industry and the record labels return to choosing talent in the music business versus choosing the best boob jobs and strong cheekbones.

In an interview with Billboard's Bill Werde at the first annual Billboard Music and Advertising Conference (June 4-5, at the W Hotel) the music producer and music artist, who did a keynote Q&A, spoke about the Britain's Got Talent runner-up Susan Boyle, what he believes is star quality, and more.
"It has gotten too far. Look, you know, when I was a kid, you understand how many men were balding but they were the kings of music," states Pharrell.
"My point to you is that, cause it's not about that… how good your hair grows, or like how strong your cheekbones are, like how much collagen is in your lips or like if you've gotten a boob job. That's not what it is, it's what music was and it's going back to is, how talented is this person. And Susan Boyle is exactly my point, she was captivating and you looked at her and said, do you hear this woman singing and to me that is star quality," added Pharrell.
Pharrell revealed to Werde that R&B singer Usher's upcoming album is a study into the mind of a monster, his new business ventures and more.
Check out a peek of Pharrell's interview at the Billboard Music and Advertising Conference.