Teairra Mari vs. Christina Milian: 'Diamonds' Are A Girl's Best Friend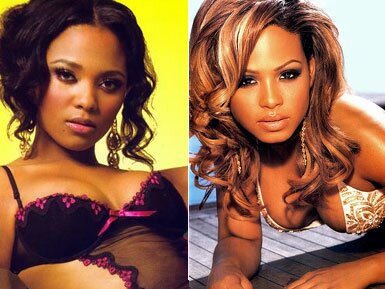 Is Christina Milian upset about Teairra Mari's new song Diamonds?! Are Diamonds really a girl's best friend?! Well for Teairra Mari, that is in question, because the R&B music singer has had some run-ins with label mates, label execs, and politics of the music business ever since her new song, "Diamonds," featuring Kanye West, leaked on to the Internet and word has it that Christina Milian, who originally recorded the song while signed to MySpace Records, is not too happy about it either.

At first, rumors buzzed that Teairra Mari had no rights to the song "Diamonds," but according to an interview with Rap-Up, the former Roc-A-Fella Records artist acquired "Diamonds" after a friend, who was a MySpace employee, gave her a listen to a selection of Milian's previously recorded songs.
"I paid for the record," Mari told Rap-Up.com. "I couldn't have done that if [Christina] had already done that."
Mari goes on to reveal that the "friend," who worked for MySpace "had the song because she [Christina Milian] hadn't paid for any of the songs," and that she heard that Milian was "upset" but not at her but at "the situation."
It turns out that, according to Mari, Milian was only going to get the song if she signed with MySpace Records, which she instead signed with The-Dream's Radio Killa Records, so there was no deal, or rather money paid for the song to be a Milian track.
The track "Diamonds" featuring Kanye West comes off of Teairra Mari's second album, "At That Point," and is being considered as a third single, but it is a toss up between "Diamonds" and the track "Automatic," featuring Nicki Minaj.
Teairra Mari's album "At That Point" is slated for release in July 09.
Teairra Mari feat Kanye West – Diamonds (Music)
]