R. Kelly Drops First Mixtape; Set To Release New Album 'Untitled'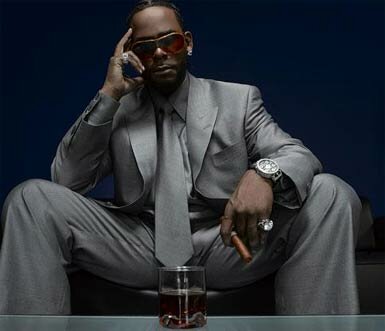 Jive Records recording artist R. Kelly is gearing up for a new studio album and has released his first ever mixtape entitled 'The Demo Tape' as a way to start fresh with fans.

In two separate interviews with MTV News, the singer stated that as far as his Demo [mixtape] goes, it's like being a new artist and going all the way back to when he first started, since all he had was a demo. R. Kelly's mixtape is a Gangsta Grillz Edition with DJ Drama and DJ Skee.
As for the music producer and R&B singer's forthcoming album which is named "Untitled," the R&B music artist states he just wanted to mix it up a little since he's been in the business for over 17 years and everyone is use to the singer naming his album himself.
Why name his album "Untitled?" R. Kelly wants his fans to name the album and call it what they want and to name it based on what they feel while listening to the R&B superstar's music.
R. Kelly's album "Untitled" is currently scheduled to release sometime in September '09.