Rapper Plies Gives His Chain To Crying Girl; Preps Fourth Album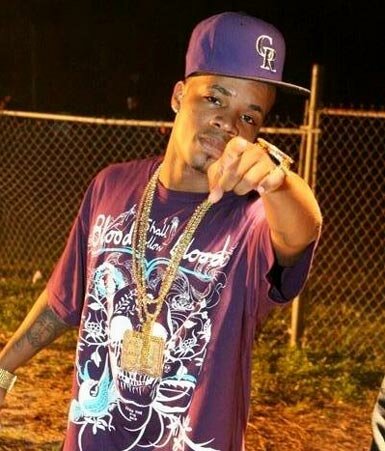 Everyone is wondering why would a crying girl who looks like a teenager make hip hop artist Plies give her his chain. Was it a random act of kindness or something else that led the rapper to give up a probably a very expensive piece of jewerly. Well as he says in latest song, he's got "Plenty Money." The rapper was caught on video by a basketball fan at the Game 4 Eastern Conference Finals (Orlando Magic vs Cleveland Cavaliers) who just so happened to record at the right time that the Plies gave the young girl his chain.

The person believed to be recording the video can be heard saying in the background, "That girl is really crying. What they gonna do for it?… He just gave the girl one of his chains." While another person says, "Hell naw… hell naw."
It seems that Plies born Algernod Lanier Washington, 32, who calls himself a "Goon" has a soft spot for the kids.
In other news, Plies is currently working his on fourth album "Goon Affiliated" with hip hop music producers J.US.T.I.C.E. League which is scheduled to release September 2009.
"You can expect a lot of new things from me on my fourth album to date, from working with a new crew of top notch producers that I respect in the game, to my first rap features ever," the rapper said said in a statement.
Check out the video of rapper Plies giving away his chain to a young girl at the recent NBA basketball game.

Plies In The Studio with J.U.S.T.I.C.E League