New Hoopz Sex Tape Leaked; Full Sex Tape Release Date Announced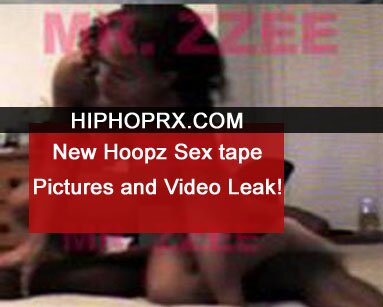 New video footage of Nicole 'Nikki' Alexandar aka Hoopz of VH1 reality television show 'Flavor of Love' and 'I Love Money' and now new photos following behind the original Hoopz sex tape leak have been released on the Internet and someone who states that they are Mr. Zzee contacted HipHopRX.com to state that the full sex tape now has an official release date set.

As previously reported, reality TV star Nicole 'Hoopz' Alexander stated in an interview that the sex tape clips released were actually her in the video, but they were released without her knowing. Hoopz goes on to say that she had taped the private amateur sex video in private with an old boyfriend dating back to 5 to 6 years ago, obviously, for their own entertainment. She added, furthermore, that she thought the tape had been erased, but evidently it was not.
Now, the source claiming to be sextape broker Mr. Zzee goes on to reveal to HipHopRX.com that the full length, hardcore video of the Hoopz sextape will be available online for pay-per-view watching and released on DVD as well on July 15th at the same time.
The website information of the official full Hoopz sex tape video release will be announced soon, according to the source.
No further details were made available except for the leak of a new Hoopz sextape video and pictures.
Check out the new photos and video leaked of the Hoopz sex tape preview part 2 of Nicole 'Nikki' Alexander of the reality television shows "Flavor of Love" and of "I Love Money."