Halle Berry Takes It All Off… Hot or Not?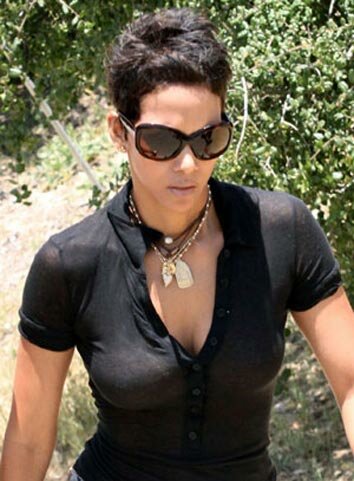 Halle Berry has taken it all of… well maybe not all of it.. and we're not talking about her clothes either.. maybe next time though — it's her hair this time we're referring to! The sexy actress and hip hop favorite, as echoed daily in music songs and now video with hip hop artist Hurricane Chris' new music video of the popular song "Halle Berry (She Fine)," has cut her hair off and, well, do we really have to say whether she's still hot or not?!

The sexy Halle Berry was photo'd sporting the new hairdo but hasn't gone where no woman or celebrity has gone before including herself, Rihanna, Kanye West's girlfriend Amber Rose, R&B singer Cassie or more.
Check out the photos captured of Halle Berry and her new hairdo, what do think, hot or not?!
Want more Halle Berry pictures?
Check out the song She Fine (Halle Berry Remix) by Hurricane Chris featuring Beenie Man, Ludacris, Lil Boosie, Yo Gotti, Pitbull, Yung Joc, C-Ride.