Amber Rose On Cheating Rumor, 'I met Cassidy.. at a.. softball game'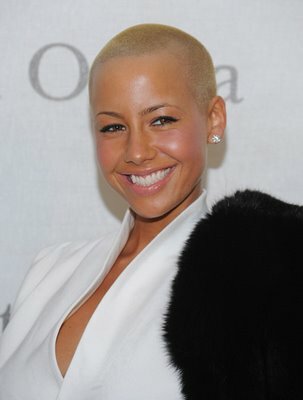 After a rumor surfaced on the Internet that Kanye West's lady Amber Rose was allegedly sneaking out seeing another rapper while he was hard at work, Amber Rose gave a few words of what she thought of it.

"I'm about to shut this rumor down!!!!!!," twittered Amber Rose over the weekend.
Amber Rose went on to state that she met Cassidy, the rapper in question, which she misspelled as Cassity in her Twitter post, at a charity softball game for the first time.
"I do NOT know Cassity personally I met him for the first and only time at a charity softball game. THAT'S IT!," Amber Rose added.
And she doesn't forget to leave out what she thinks of some of those who wrote about the rumor… "These blogs r ridiculous!," Amber Rose added.
The sexy bi-sexual Amber Rose didn't touch on whether her and Kanye West are still an item, so it seems that part of the rumor is still a rumor possibly until either of the two make a comment or are spotted out together.