Busta Rhymes Says Joe Budden Should Be 'Slapped' For Method Man Diss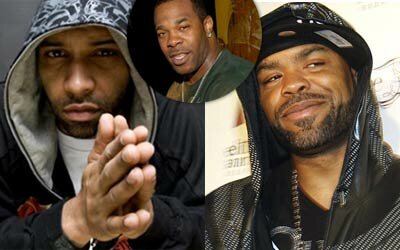 Rapper Joe Budden is in the mix of controversy for comments made about rapper Method Man on the Ed Lover Show on Power 105.1 claiming that he could beat Method Man lyrically. Now Busta Rhymes has stepped up in a response stating bluntly that Joe Budden deserves to be "slapped" for his comments.

Initially the question was brought to Method Man's partner in crime, Red Man, regarding Joe Budden's comments, in a video posted on the Internet, of lyrically being able to beat Method Man.
"I will cut that dude's head off his shoulders…," Budden later stated in a phone interview on the Ed Lover Show.
Following Budden's phone call on the show, Method Man called in with his response citing he's not a battle rapper, but he'd be glad to handle it face-to-face physically or lyrically.
"He's a battle rapper. I ain't never been known for battle rapping. But I tell you this, I meet any challenge from any challenger," stated Method Man.
Meanwhile, Redman's response, in another interview, simply made it clear that there would be no violence to follow his comments and that Method Man would handle it his way.
While Redman's comment swayed away from violence, Busta Rhymes, on the other hand, felt that, while he doesn't condone violence or any gangster type of beef, Joe Budden should be "slapped" simply for disrespecting Method Man as a man and for disrespecting hip-hop as a whole, in his opinion.
The branches of the lyrical challenges and comments stem from a voter's poll entitled The Best Rapper Ever by Vibe which complied a list of hip hop artists paired up together who voters choose could beat each other lyrically.
This Best Rapper Ever list was the initial dispute of Joe Budden who claimed the he was easily better than half of the names on the list which most were simply wack and the compiler of the Vibe list should be ashamed of himself/herself.
Check out Busta Rhymes response to Joe Budden's diss of Method Man.
Watch Joe Budden putting Vibe's Best Rapper's list on blast and mentioning Method Man.
Listen to Joe Budden's and Method Man's response on the Ed Lover show.
[display_podcast]